We wish to advise that Property Settlement Solutions has been appointed by the developer of Abbot to manage the settlement and handover process of your apartment. Please find below their letter to the purchasers:
---
In preparation for the handover of your brand new apartment at Abbot, we would love to take this opportunity to introduce you to our team and provide you with some helpful tips to ensure that the settlement of your new apartment is as smooth as possible.
Property Settlement Solutions has been appointed by the developer, Meydan Developments, to manage the settlement and handover process of your new apartment.
We will be your point of contact for matters leading up to the settlement of your apartment. We can provide access for bank valuers to conduct valuations and accompany you to your pre-settlement inspection. Furthermore, we are happy to assist you with any general enquiries in relation to handover and/or settlement.
For legal matters you must continue to liaise with your solicitor/conveyancer. Please ensure that they have a fully executed copy of your Contract of Sale.
Please click on the link below (Abbot FAQs) for some Frequently Asked Questions leading up to settlement:
Project Timing
At this stage construction completion at Abbot is anticipated to occur in May/June 2019.
Please note that the above anticipated timing is subject to favourable conditions or unforeseen delays. We will continue to provide you with regular construction updates leading up to settlement.
Below are some artist impressions of what Abbot will look like when complete: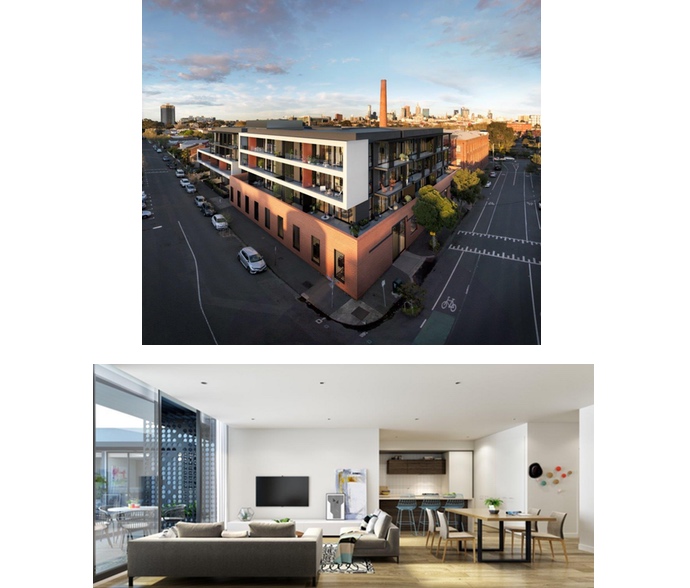 N.B. Images used in an artist impression are for illustrative purposes only and may show decorative items not included in your apartment.
Financing Your Apartment
Please be aware, due to the current lending changes within Australia, it is extremely important to do your due diligence with regards to financing your apartment.
While settlement is not proposed until 2019, it is very important to start investigating finance options available to you.
We would highly recommend that you have your mortgage approval in place at the latest within 2 months of anticipated settlement.
If you require finance to settle your apartment at Abbot, the developer has Jacqui Lombard on hand who is a licensed mortgage broker to assist you with the process. Please feel free to contact her on the details below to discuss your options.
Jacqui Lombard
Liberty Network
P: 0427 919 115
E: jlombard@libertynetwork.com.au
W: liberty.com.au/mortgage-broker/jacqui-lombard
Please note: Whilst the developer can suggest mortgage brokers to assist you with financing your residence, they cannot in any way guarantee a satisfactory finance result.
We will be in touch again soon. In the meantime, please do not hesitate to contact Matthew Coulter from Property Settlement Solutions on 03 8582 8973 or email matthew@settlement-solutions.com.au.
Regards,
Property Settlement Solutions