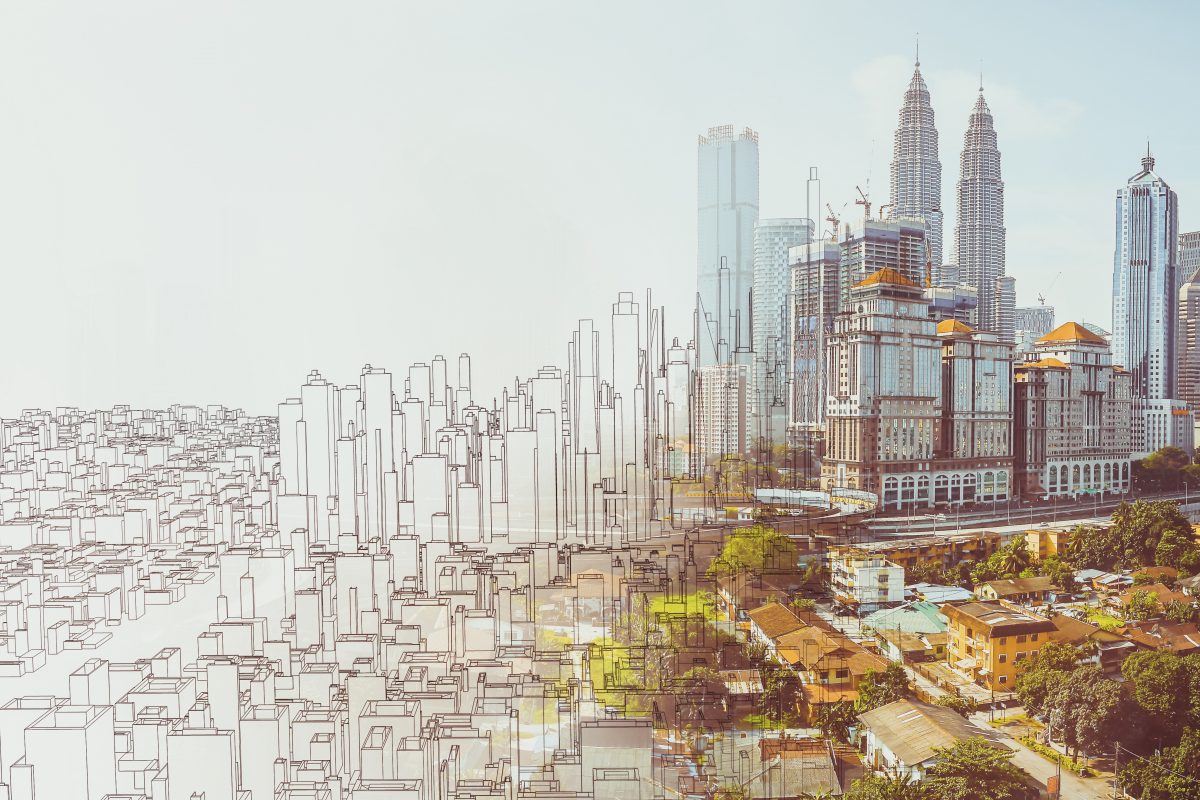 After just one week on the market, 107/63 William Street, Abbotsford sold for $690,000.
The two-bedroom, one-bathroom apartment was purchased by the vendor off-the-plan for $635,000 and completed in late 2019.
Selling just over 12 months later – and after only one open – the $55,000 profit is a testament to not only the development, Abbot, but also to the off-the-plan market.
"Often we hear people say that an off-the-plan apartment won't go up in value but that is absolutely not the case!"
Michael Lang – Director, Castran Gilbert
This particular development had a huge appeal to buyers at initial launch and is currently doing well on the re-sale market.
Another excellent example from this building is G13/63 William Street, a two-bedroom, two-bathroom apartment. Selling last month at auction, G13 achieved $100,000 above the purchase price.
"With this particular development, buyers were attracted to the heightened ceilings, which create a sense of space, the ample storage, boutique style building and minimal facilities, keeping the body corporate fees manageable. This building also has a high owner occupier rate, which is appealing to buyers."
Micah Ashley, Sales Agent of 107/63 William Street and Senior Associate, Castran Gilbert
Buying off the plan can be an excellent investment – and below, we'll explain why.
Why buy off the plan?
There are dozens of benefits to buying off the plan if you invest wisely.
Pay less purchase price –

because your property hasn't been fully built, the purchase price will generally be lower, meaning the deposit will typically be smaller. The price is also locked in, no matter what happens in the market later down the track. Your property may increase in value but $50,000, but you won't pay anything more. Logic dictates that you'll pay a lot less for an apartment that will increase in value over time.
Pay less stamp duty – in Victoria, buying off-the-plan attracts a duty concession. The concession may apply to contracts to purchase land and building packages, low-rise apartment units, refurbished lots and more. Specific rules apply to determine your eligibility for the concession, so check the State Revenue Office's website

.
Capital growth – if house prices do indeed increase in your area after you sign an agreement, chances are that your

property will also increase in value once construction is complete.
Brand new property – buying off the plan means you'll buy a fresh, new property in near-perfect condition. It will probably be more energy-efficient and you won't need to spend more money fixing it up, like you would with older homes. Maintenance is strictly minimal.
Give yourself more time – the great thing about buying a property that hasn't been built yet is you can use that construction time to save the outstanding balance. Not only that – you can also use the time (which may be 24 months!) to carefully plan exactly what you want to do with the property once it's completed.
Pick the best, first – the early bird doesn't just catch the worm – it buys off the plan. The first ones to buy in a development gets to pick the best property of the lot. This means the best price, views, rental yields and capital growth.
At Castran Gilbert, we have over 40 years' experience in real estate. We work closely with the best developers in Melbourne and can help you realise the potential of the right purchase in Australia's fastest growing city.
Our sales team are across all the benefits of buying off the plan and can assist in helping you make an excellent investment.
Get in touch with us today to start discussing your options.