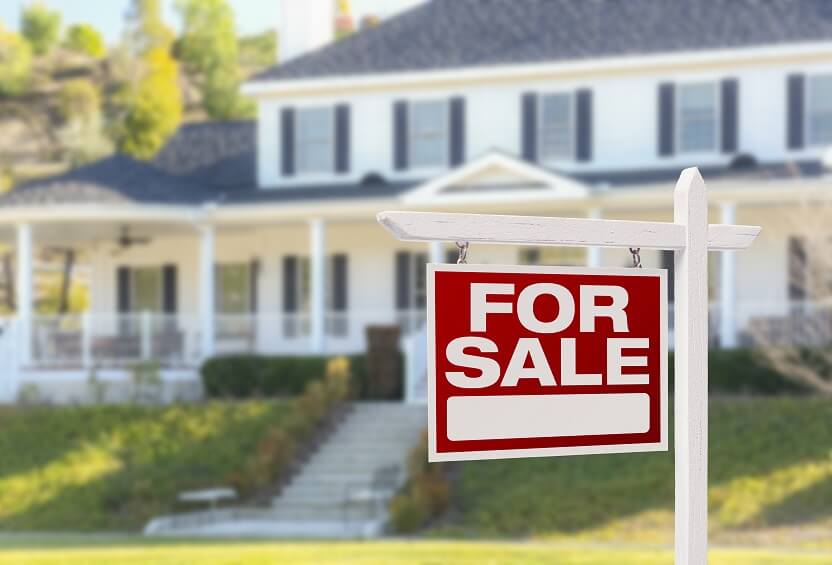 When you list a house or apartment for sale in Melbourne, you want to be confident it will sell at, or hopefully above, the asking price. Castran Gilbert has been in the Melbourne property market for more than 30 years and we've seen it all. From poorly presented properties that sell below the owner's expectations to over-the-top renovations that cost more than they yield.
You don't need to go all-out to prepare your property for sale, but a few minor touch-ups and a tickle of paint will boost the buyer's interest.
1.    Make the necessary repairs
Minor repairs can easily outweigh their cost when it comes to listing an apartment for sale. Buyers with a keen eye will notice the effort as a sign of a well-maintained property. Pay attention to areas like:
Fences and garden
Front door and entrance
Window frames
Flooring and skirting boards
Kitchen cabinets
Bathroom fixtures
Interior walls
2.    Give the place a lick of paint
This could be included as a repair, but the power of paint means it deserves its own mention. Patch any holes or cracks in the walls and consider giving the entire apartment a new coat of paint. Most apartments can be painted on a weekend, and it's amazing how a fresh coat of paint can radically transform a property. Use bright, neutral shades, and don't forget about the windows, skirting boards, and ceiling.
3.    Consider replacing the carpet
If your carpet is relatively new, then a hardy steam clean will do the trick. But older flooring, either carpet or laminate, should be overhauled with new carpet to give the home a plush, luxurious feeling for the new owner.
4.    Upgrade the kitchen and bathroom
Kitchen and bathroom upgrades are relatively inexpensive compared to the value they add. Given that any prospective buyer will be spending a lot of time in both rooms, it's worth the time to upgrade:
Install a new showerhead and glass panelling
Replace old sinks and taps
Install new appliances (oven, cooktop, washing machine)
Give the cabinets a coat of paint
5.    Style for a successful sale
Any potential buyer is sure to be blown away when they walk into a home that looks like it was lifted from the pages of a design catalogue. Styling apartments for sale make the property feel comfortable and contemporary. Like home, rather than an empty shell.
6.    Spend some time outdoors
If you have a garden area, pool, alfresco, deck or balcony then pay attention to sprucing it up. Melbournians love our outdoor living, so a well-presented outdoor area will go a long way to capturing a buyer's interest.
7.    Fixtures and fittings
The small details matter when you list an apartment for sale in Melbourne. Go through the house and replace any aging, cracked, or broken fittings:
Light fixtures
Door handles
Window frames
Plug sockets
Curtains and blinds
Creating a uniform, modern aesthetic raises the buyer's estimation of your apartment.
8.    Declutter and deep clean
Finally, give the apartment a deep clean before you throw open the doors for your first home open. We suggest a professional clean, as well as removing the clutter that builds up when you settle in. Also, trim any trees, mow the lawn, remove spiderwebs, dust those hard-to-reach areas and put yourself in the mind of a buyer to notice any other red flags.
When it comes to houses and apartments for sale in Melbourne, Castran Gilbert is the industry expert. Our extensive portfolio of luxury apartments and off-the-plan developments is second to none.
If you want your apartment to sell for the price you expect, then contact us to find out how we can help.