Selecting a project marketer can be daunting, however it doesn't have to be. Whether you're a first timer or seasoned developer, the same principles apply. There are many things that you must consider when appointing a project marketer, but the factors below should be at the top of your list.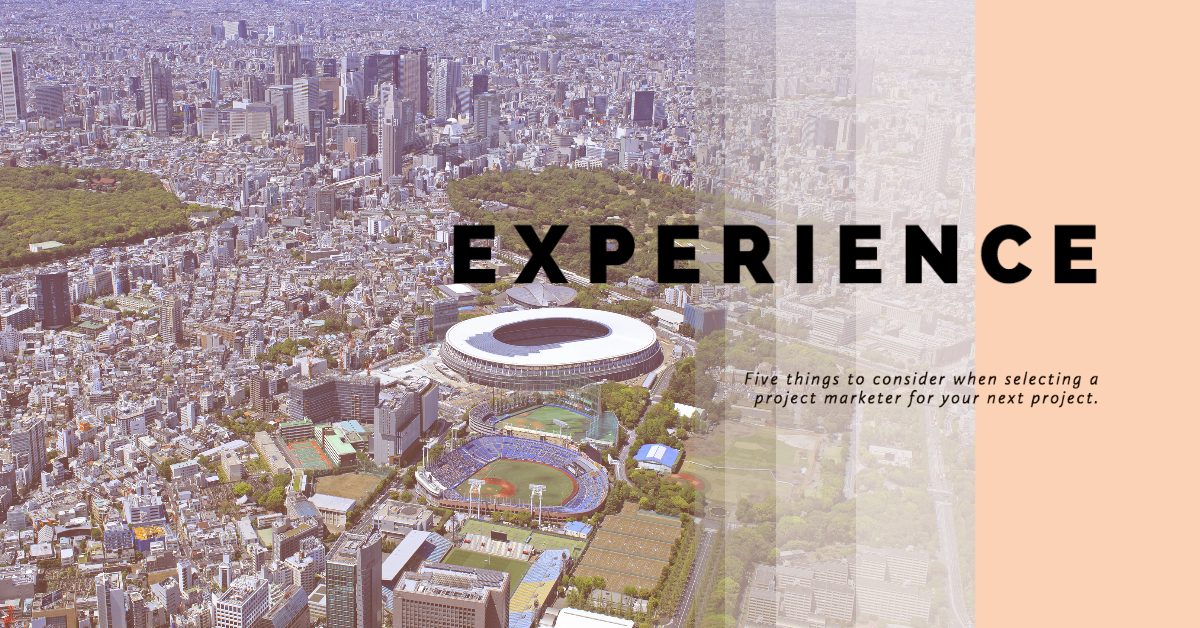 Experience
When choosing an agent, take a closer look at their overall experience. How long have they been in the business and what type of properties have they marketed and sold?
Choosing someone who has been in the market for longer will certainly have its benefits, as they would have dealt with both booms and busts. They will know how to achieve the best results for your development in any climate and market condition. This knowledge is only learnt through years of firsthand experience.
Project marketing is also a vastly different ballgame from established real estate so a background in off-the-plan sales is essential.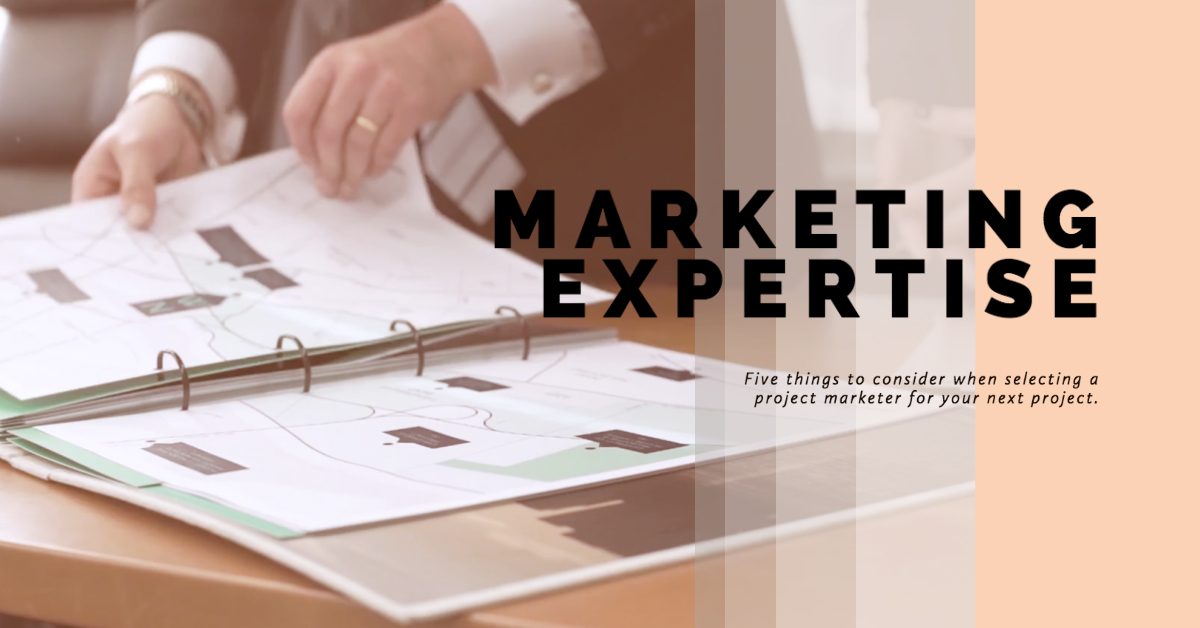 Marketing Expertise 
The off-the-plan landscape can be highly competitive so you need an agent who can help elevate your advertising and marketing strategy through sound advice and guidance. They should be well versed in the latest products and technology that are available in the marketplace, and know which ones will benefit your project the most.
They should also be able to provide in-depth reports to show how your campaign is tracking. Before appointing an agent, ask to see examples of the data that will be made available to you. You want to make sure that your advertising and marketing dollars are being spent wisely.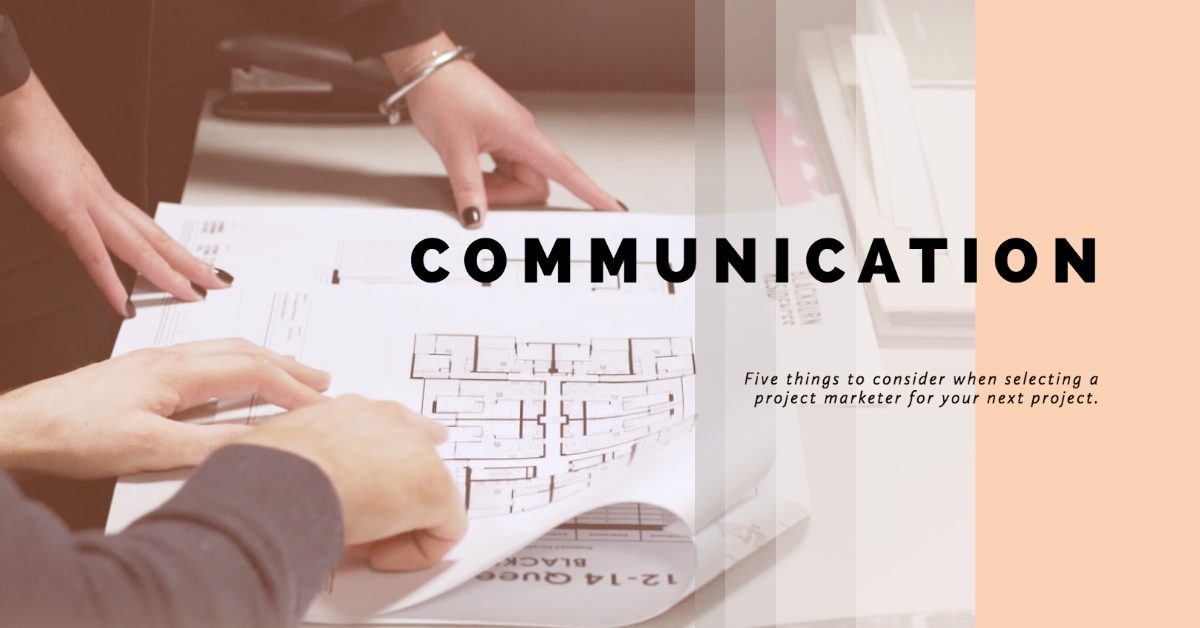 Communication
To ensure a smooth and successful campaign, regular and honest feedback is key. A project marketing campaign usually runs for months – sometimes years – so good consistent communication is absolutely vital.
An open and transparent line of communication will also help keep your agent accountable. Too often, developers are kept in the dark and opportunities are missed.
Don't allow your campaign go unchecked. Ask your project marketer how they plan on keeping you in the loop.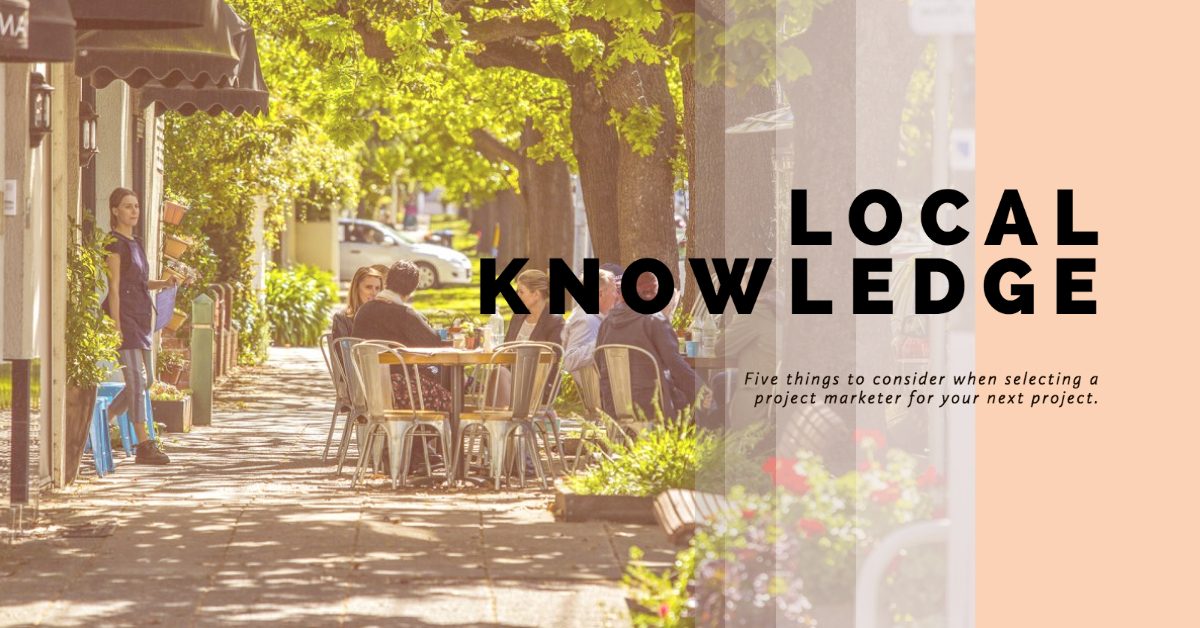 Local Knowledge & Track Record 
Like established sales, project marketing also requires an awareness of the local area. Every suburb has its nuances that only locals know about. What are the local schools and zoning? Where does one find the best coffee? What is the buyer profile in the area? An agent with a good understanding of the suburb and its demographics will be more confident and informed when dealing with buyers.
Past experience in the neighbourhood is invaluable. A proven local track record is as important as the agent's experience in selling a particular type of property. When considering an agent, make sure to evaluate their portfolio and success rate in the area.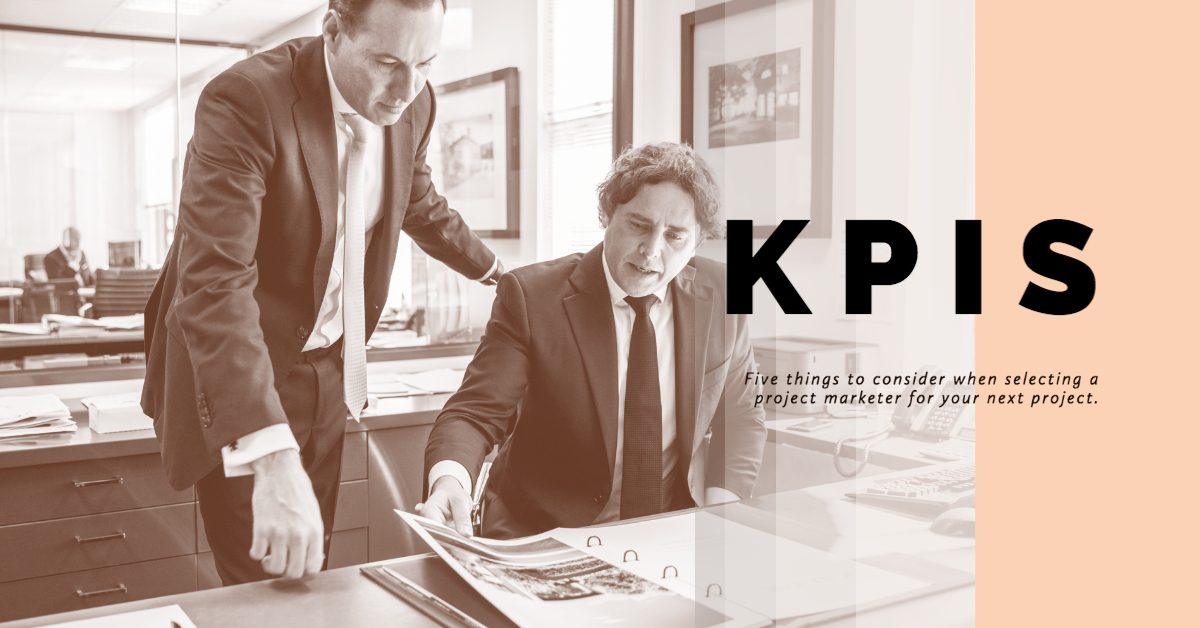 KPIs & Targets
Ask your agent about how they measure the performance and success of their campaigns. Examples of metrics that they should be tracking include the sales conversion rate and cost per lead.
Every agency is different in their methods and approach, but an experienced project marketer will be able to tell you what KPIs and targets have been set for your project and work towards achieving those goals. This is another way to ensure that your project marketer is fully optimising the campaign budget.
About Castran Gilbert
Castran Gilbert is a dedicated real estate project marketing agency with over 30 years of experience. Selling apartment towers, townhome developments and everything in between, Castran Gilbert has a track record spanning across all of Melbourne. We are a one-stop-shop offering the widest scope of real estate services – from site selection and pricing consultation all the way through to project branding, sales and settlement coordination.