As Australian cities get denser and property prices rise, apartments are becoming an ever more popular choice of home. Often less than half the price of a detached house in the same area, apartment developments open up high-demand inner-city properties to the masses, and offer enhanced security, the latest design and unparalleled convenience and efficiency.
But not all apartments are created equal. Depending on where they want to live a buyer will have many different development options, and between size, layout, views and accessibility they'll also be faced with a wealth of different apartment choices in any one development. In fact it could be argued that no two units in a development are the same, even if they do share the same floor plan.
So what should a savvy buyer, be they an investor or an owner-occupier, be looking for in their perfect apartment?
Investor vs owner-occupier
'The best property' will change depending on who's shopping. Investors and owner-occupiers are understandably looking for different things in their purchases. An investor is focused on the bottom line, while an owner-occupier will be looking at both liveability and long term growth.
Property is one of the safest and most rewarding investments you can make. But the best investors will know that there is often a big difference between the properties that they like and the properties that generate the greatest return. A savvy investor will put aside personal feelings and instead look at two key factors before investing – the rental prospects of the property, and the potential capital growth.
While still keeping capital growth in mind, owner-occupiers will be far more concerned with how the property aligns with their liveability expectations. Rather than look at market research on demographics and tenancy rates, they'll ask themselves whether the apartment is spacious enough for their needs, whether it has a nice view, and whether they find it easily accessible.
For investors: assessing rentability
Any investment is a game of minimising risk and maximising reward. This is why the smaller apartments in a development are often snapped up by investors – with rental yield calculated as a percentage of the total investment, the properties that require the smallest outlay will often achieve the greatest rental yields. The smallest isn't always the best however; if you're buying in an area with a high concentration of families it can be difficult to find a tenant for a one-bedroom apartment.
In this way investing isn't all about the numbers. The game of risk versus reward can see many investors avoiding developments with luxurious amenities like pools, gyms and playgrounds. But while these features will increase your investor costs by pushing up strata fees, they add real allure to the property, making it far easier to fill.
In the end, assessing rentability comes down to doing your research. You need to use market data to form a clear picture of the type of tenant you're buying for, then put yourself in their shoes to identify what they want in a property. You then need to balance these wants out with the economics of the decision, to ensure you get the greatest return possible.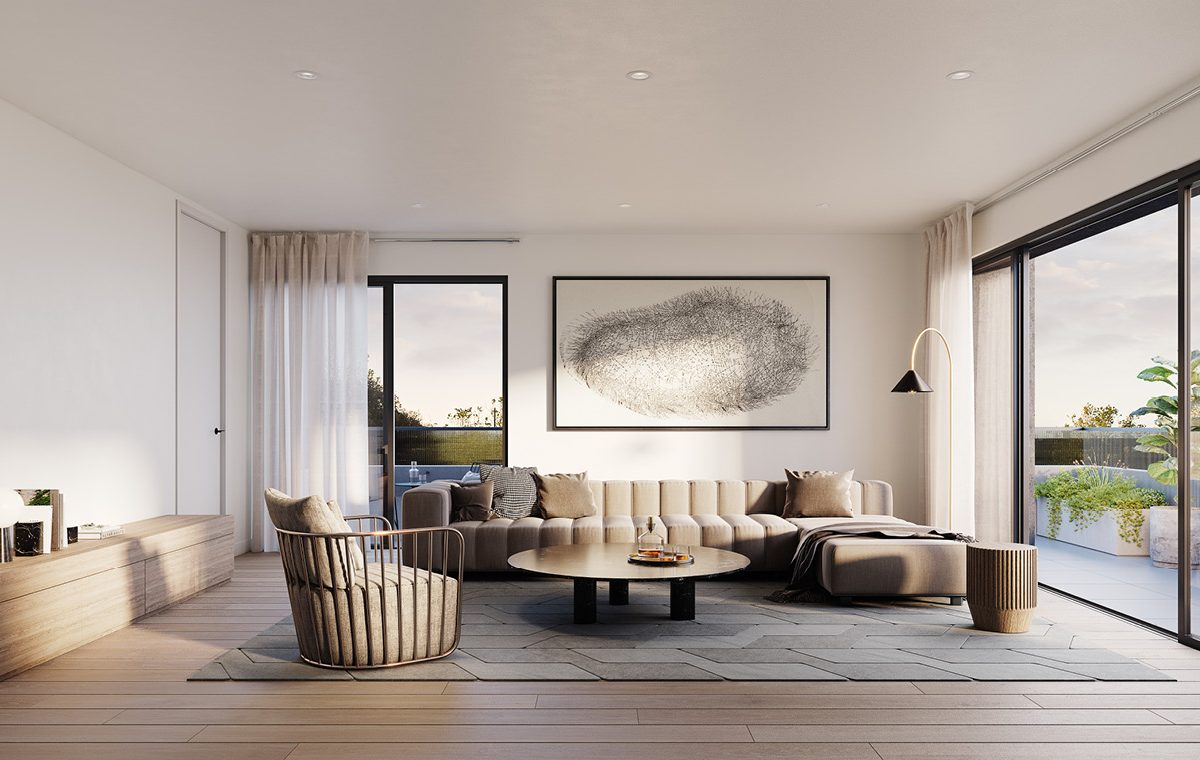 For owner-occupiers: assessing liveability
While an investor must put themselves in someone else's shoes before buying a property, an owner-occupier can simply wear their own. Before deciding to buy, you should make the following considerations:
Location: Is the development in a convenient area? Is it easy to get to work, loved ones and essential services?
Size: How much space will you need, both now and into the future? Are there enough bedrooms and bathrooms? Is the kitchen roomy enough? Is there space for a home office?
Layout: Does the floorplan suit your needs? Does the bedroom share a wall with a potentially noisy area? Are the kitchen, living area and bathrooms appropriately positioned?
Completeness: Is the apartment ready to be occupied? Does it come as a blank canvas, or with some finishes and appliances included?
Views and outdoor space: Does the apartment come with a balcony or courtyard? Are you happy with the view?
Amenities: Are security and parking included? Does the development offer any on-site amenities such as a pool, a gym, or a playground for the kids?
These questions can also help investors to identify properties that are particularly rentable, although they'll have to answer these questions from a prospective tenant's perspective.
Assessing affordability and resale value
One thing that both investors and owner-occupiers have in common is the desire for capital growth. At the end of the day every property is an investment, whether you choose to live in it or not. Once you've taken the time to establish a firm budget, it's time to work out which property will generate the greatest return on investment.
Market data is once again your friend, although with property being one of the longest-term investments you'll ever make, it can be difficult to accurately anticipate trends in years and decades to come. To this end the best investors will understand that the property market goes up and down in cycles, and these cycles take years to complete. They'll ignore the short term ups and downs and look at the bigger picture.
An example of this is despite the recent downturn in Melbourne property prices, the trend over the last 25 years has been a nation-leading annual increase of 8.1%. That's $28,325 added to the value of the average Melbourne property every year for the last quarter of a century. This helps to put the small market decreases of the last year or two into perspective.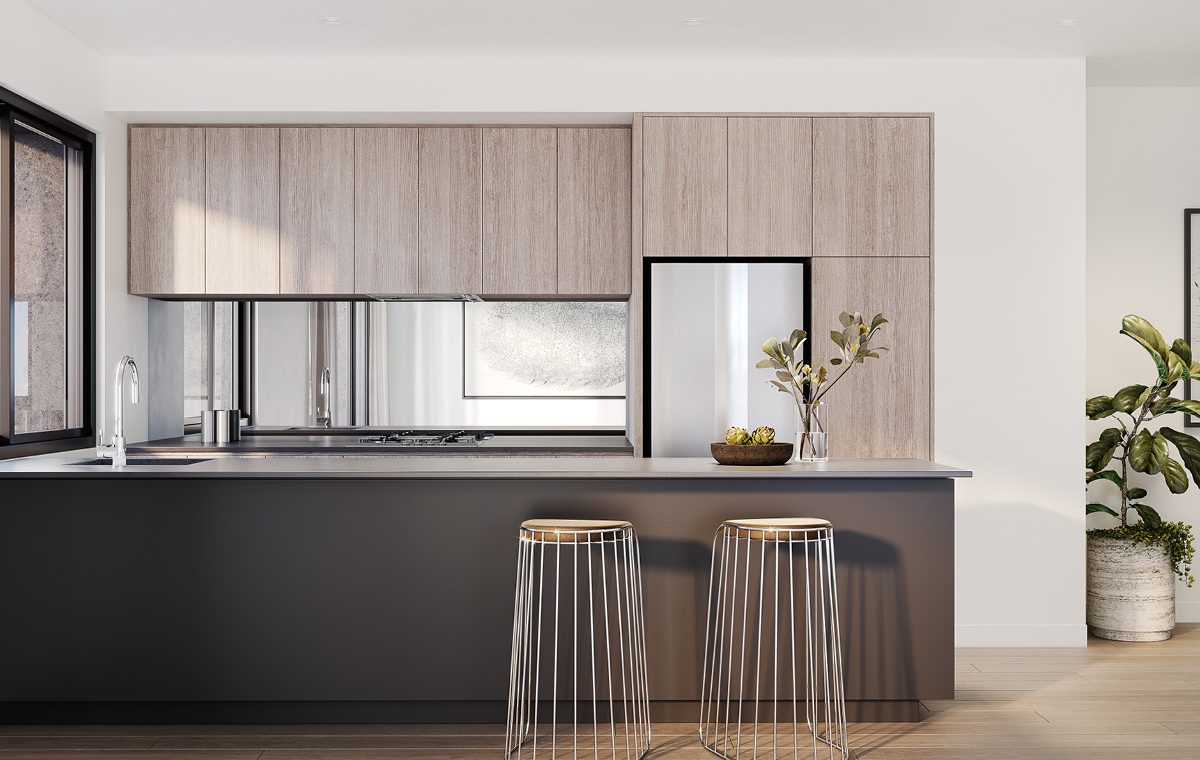 Getting in early
The last piece of the apartment investment puzzle is to get in early. Developments are a game of first in, best dressed. Not only does the early bird get the pick of the apartments, it also often gets the best deals, as the developer looks to kick of its sales period with a bang.
It's vital that you register your interest before the apartments are released. Once your name is with the developer you'll be invited to the launch, and if you want the best deal, you'll want to attend. This is generally your first opportunity to buy, and it's also the only time that all the decision makers will be in the same room. This avoids the endless back-and-forth of a salesman to his manager, during which time you might see your perfect apartment snapped up by someone else.
This being the case, you'll need to be just as ready to make a decision as the developer is come sales day. Do your research, form a budget, organise your finances and go in with the intent of locking down an apartment.
The ideal apartment will depend on the motivation behind your purchase, your budget and your personal preferences. But by understanding each of these factors ahead of time, and acting quickly when the time comes, you'll be perfectly placed to land the property of your dreams.
Looking to buy or invest in a new development? Home to Melbourne's most comprehensive range of off-the-plan properties, Castran Gilbert are ready to help you find your version of apartment perfection.
Pictured: Bloomfield, Murrumbeena