Selling your house is exciting and stressful, especially if it's your first time. After years of helping people sell their properties in Melbourne, we've noticed vendors making the same mistakes time and time again. We've put together a list of the most common home-selling mistakes people make so you can avoid making them.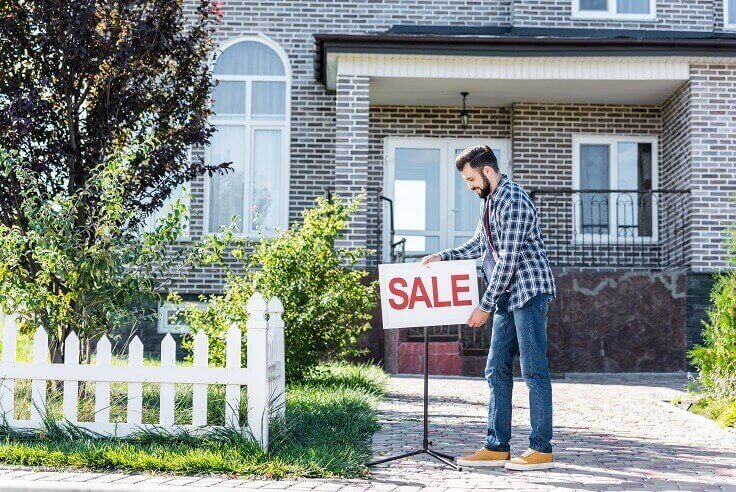 Here are some of the most common mistakes to avoid when selling your property:
Being unprepared for a property inspection 
There is nothing more off-putting for a prospective buyer than walking into a messy, dirty home. A clean, tidy, uncluttered home gives buyers the freedom to imagine each room full of their precious items. At the very least, we recommend you clear unnecessary clutter from your home, tidy up the garden/courtyard (if you have one), and give each room a thorough clean. That could help increase your asking price. If you have the budget, consider a fresh coat of paint or replacing stained and grubby floor coverings with a neutral choice. If you are chasing the 'wow' factor, consider paying for professional staging.  
Getting the sale price wrong
In our experience, it's common for vendors to struggle with setting a fair and realistic sale price. Set it too high, and your property could fail to attract interest; set it too low, and you could miss out on thousands of dollars. Avoid this mistake by being proactive. Conduct some simple research, such as comparing the sales prices of similar, recently sold homes in your suburb. Or, you can contact one of our real estate professionals to gain expert insight.
Being too emotional 
Selling your home can be emotional. Often vendors are emotionally attached to their properties which can make selling a challenge. Try to remain calm and objective. We encourage you to stay open-minded about any comments you may receive from potential buyers. While you may have invested time and money on your much-loved property, it's time to let it go.
Being too quick to dismiss offers 
Property rarely sells for the asking price. If the market is slow, it's likely to sell for under the advertised price; if the market's hot, it can sell for well above. When negotiating with buyers, it's important to stay level-headed. A cash buyer who offers a few thousand dollars less can be more suitable than a buyer who still needs to secure financing.
Choosing the wrong real estate agent
The biggest mistake people can make when selling their homes is choosing the wrong Melbourne property agent. Don't opt for the cheapest company you can find – you'll regret it. When selecting a real estate agent to sell your home, do some research and read some reviews. Look for a team of experienced professionals who know the local market and offer insight into how best to market your property.
Why choose Castran Gilbert as your Melbourne Real Estate Agents?
Castran Gilbert is Melbourne's industry expert when it comes to real estate. From off-the-plan developments to established houses and apartments for sale in Melbourne. Our extensive portfolio is second to none.
We pride ourselves on providing an unparalleled experience for our clients and draw on our significant resources to consistently produce record results. As experienced and professional Melbourne property agents, choose Castran Gilbert as your real estate agent.
If you are looking for real estate project marketing experts, speak to one of our team members today.